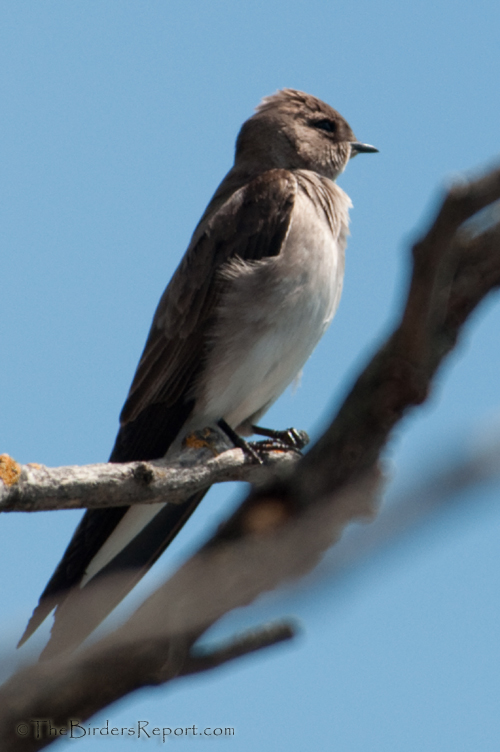 Northern Rough-winged Swallow photos by Larry Jordan
I saw these Northern Rough-winged Swallows checking out drainage pipes on a wall overlooking the Sacramento River near Turtle Bay.  They will typically nest in burrows or cavities near water and these pipes probably suit them just fine.  They were hawking insects in the air and right off the water surface as I watched their acrobatic displays.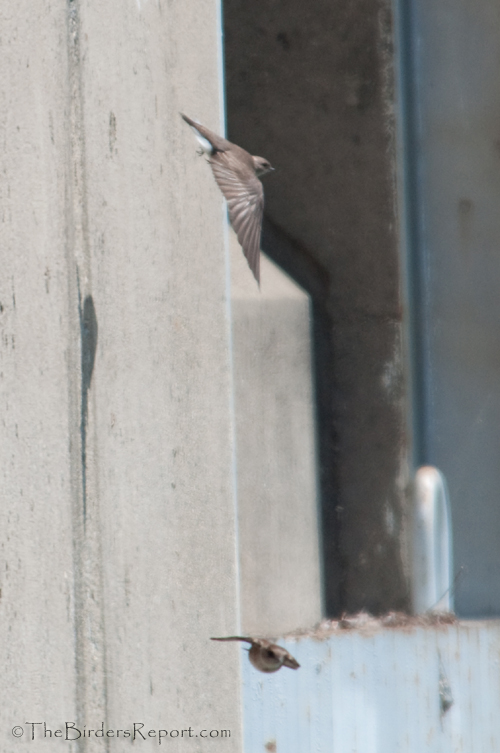 The swallows have just returned to northern California in the last few weeks, including the Cliff Swallows, Tree Swallows, Violet-green Swallows and Barn Swallows.  I haven't seen any Bank Swallows yet this year but I've got my eyes open.
Take a look at the other great bird photos at Bird Photography Weekly.