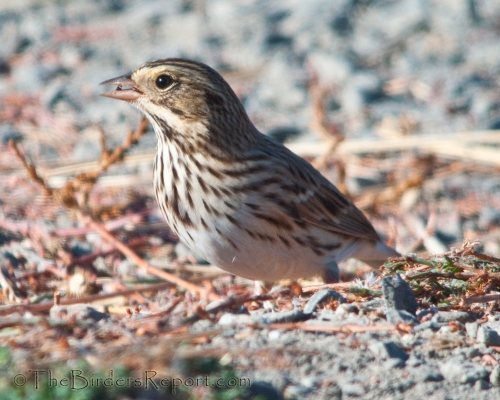 Savannah Sparrow photos by Larry Jordan
I had the chance to do a little birding before the Burrowing Owl Consortium meeting a few weeks ago and found several Savannah Sparrows at Shollenberger Park in Petaluma.  I got some good shots of this bird as it foraged in the open near a graveled walkway that meandered through the park.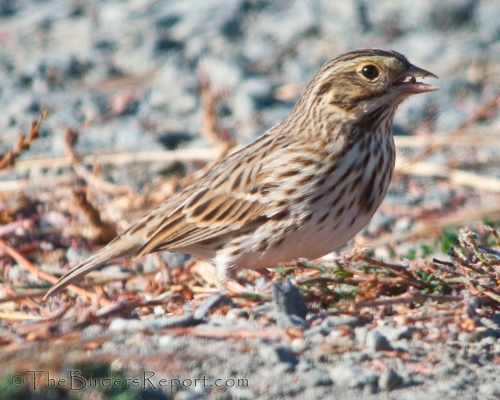 The Savannah Sparrow is an abundant and wide spread grassland sparrow in North America.  It usually has a yellowish eyebrow stripe which is not always obvious.  Like the photo above, the yellowish eyebrow stripe sometimes appears beige.
Its throat, breast, and belly are whitish to pale beige, the breast generally streaked with brown, often with a small central spot, less obvious than that of the Song Sparrow.  Most also show a pale beige median stripe on the crown.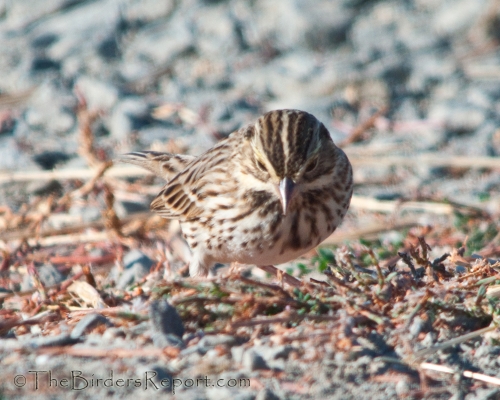 The Savannah Sparrow also sports a notched tail which separates it from the Song Sparrow and has pink legs.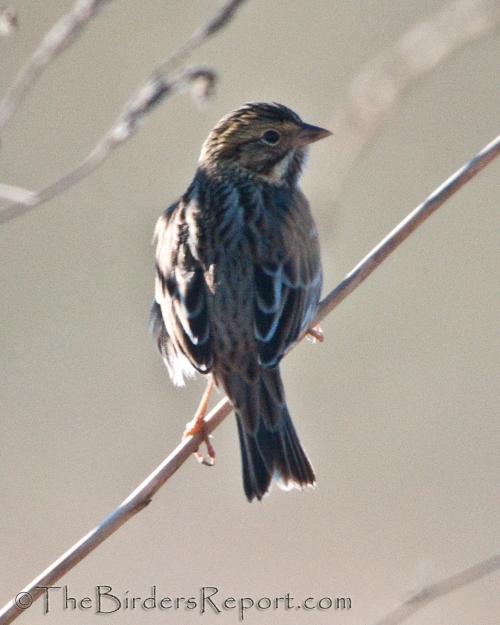 To see some really cool bird photos from around the world, check out Bird Photography Weekly.