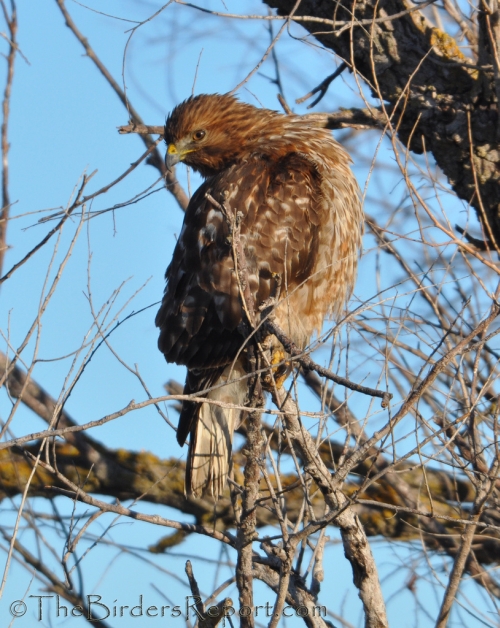 Red-shouldered Hawk Preening photo by Larry Jordan
I spotted this Red-shouldered Hawk on a recent trip to the Sacramento Natinal Wildlife Refuge.  I got several decent captures of this bird, but I like this one the best.
This is one of my all time favorite raptors for several reasons.  Its colorful beauty is probably the main reason.  Take a look at this bird pulling up to land on a post (it's not the greatest shot but you can see this hawks beautiful markings).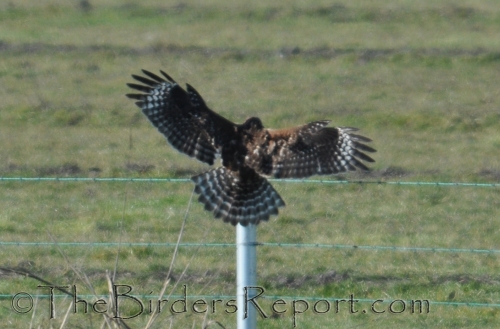 The heavy black and white bands on the wings and tail, as well as the rufous shoulders and, more importantly, the translucent cresent-shaped windows at the base of the primaries distinguish this raptor from all other North American birds of prey.
One of the other reasons I love this bird is that I was able to watch a pair of Red-shouldered Hawks mate and raise their young.  You can read about that great experience here and you can see more great Bird Photography Weekly photos here.