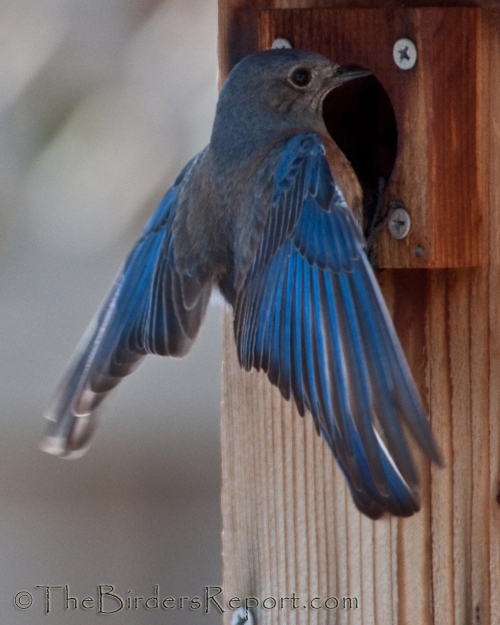 Western Bluebird Female photo by Larry Jordan
Today is my two year blogoversary! I just wanted to celebrate the bird that got me started in the blogging world, the Western Bluebird.  You may have noticed that I have written many posts about this species.  You can peruse them by typing "Western Bluebird" in the search window in the right hand column and hitting the "Enter" key.
The Western Bluebird is my favorite cavity nesting species and this beautiful female graced my Mom's birdhouse this last nesting season.
The fall migration is upon us and I am looking forward to the cooler weather and more cool birds to watch.  Happy birding everyone!