Turkey Vulture photos by Larry Jordan
This Turkey Vulture was actually one of the last species we saw at Shasta College for the first bird walk of the fall season.  After weeks of hot weather and not much birding activity, I woke to overcast skies and cooler temperatures .
It was a pleasant drive down the hill toward town spotting Acorn Woodpeckers, Wild Turkeys and Lewis's Woodpeckers that are returning to the oak savannah along the creek.  There were also several American Crows and Common Ravens feasting on a couple of unfortunate raccoons that had been too slow making their way across the road.
Fortunately, one of the highlights of my drive to town is seeing at least one of many American Kestrels along the roadside and this morning was no exception.  Later, on the way home, I would be able to watch another Kestrel playfully chasing a young Red-tailed Hawk over the vast pastures along the foothills.
Shasta College is one of the many great birding spots in the greater Redding area of Northern California.  The Wintu Audubon Society takes advantage  of this as one of the excellent local birding sites for its Saturday bird walks, which are open to the public.
Soon after arriving in the parking lot, while waiting for the rest of the group to show, some of us were treated to an interesting encounter.  We spotted a Phoebe atop a light post.  As we put our binoculars on the bird, it showed itself to be a Say's Phoebe.  As it flew down to the pavement, it was being chased by a Western Bluebird!  Interesting behavior that I had never witnessed before.
Within the fifteen minutes waiting to see who would show, we also spotted Rock Pigeon, White-breasted Nuthatch, Nuttall's Woodpecker, Yellow Warbler, Oak Titmouse and European Starling.  One of the reasons the college is such a great birding spot is the variety of habitats existing on its 337 acre campus.  The main buildings are surrounded by various oaks as well as other deciduous and evergreen trees, shrubs and plants.
The campus has a very active agriculture department and maintains several crop fields and pasture land that makes great habitat for Great Egret, Great Blue Heron, Black Phoebe and Say's Phoebe as well as Western Bluebird and Lesser Goldfinch.  House Sparrows were seen near the farm buildings and several sparrows including Song Sparrow and this Savannah Sparrow were spotted in the hedge rows between fields.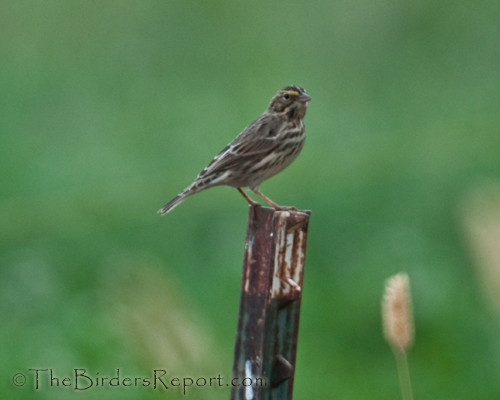 Along Stillwater Creek, the eastern border of the college property, several species are found including raptors like the Red-tailed Hawk.  Red-shouldered Hawks, Great Horned Owls and Osprey have been seen nesting here.  This area is also home to many woodpeckers, sparrows, warblers, nuthatches and flycatchers.  While walking along the creek we saw a Belted Kingfisher,  Black Phoebe, Bushtits, Northern Mockingbird, a beautiful Western Tanager, California Quail, Anna's Hummingbird and a Spotted Towhee.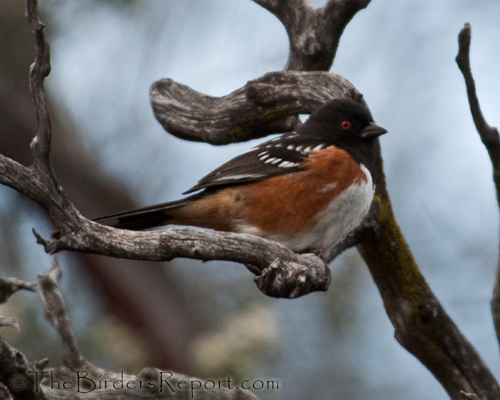 The college also maintains large sewage ponds that always gives birders some nice surprises.  Today we found Killdeer, Great Egret, Green Heron, Spotted Sandpiper, Mallard and some Western Sandpipers.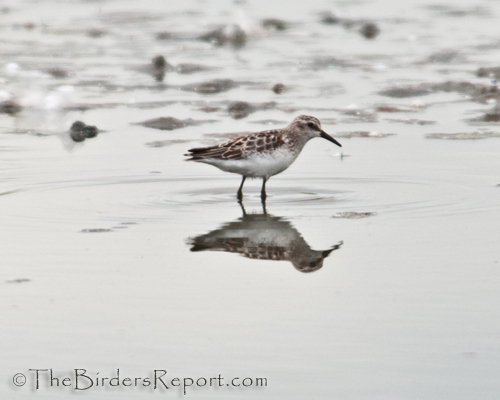 It was a great birding day with over forty species observed!  If you want to observe more great birds, get on over to Bird Photography Weekly.