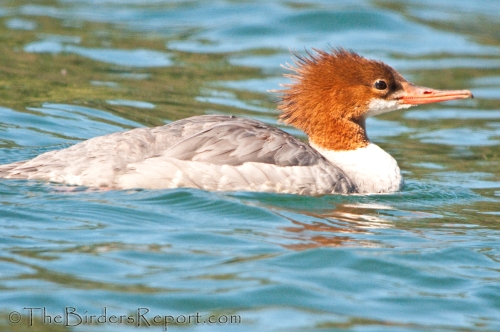 Common Merganser Female photos by Larry Jordan
Following the episode at Turtle Bay when I found the Belted Kingfisher and watched the Green Heron preening, I decided to revisit that location, a few days later,  in another attempt at photographing the kingfisher or Common Mergansers I had seen.  I have spotted Belted Kingfishers nearly every visit to Turtle Bay so I am reasonably sure there is at least one pair that live there year round.
Not having but an hour or so to find my bounty, I spotted a small flock of female mergansers from the bridge upon my arrival and made my way down to the shore where they were relaxing with a group of Canada Geese (click on photos to see the  full sized image).
I counted a baker's dozen of these beautiful redheaded females, some sleeping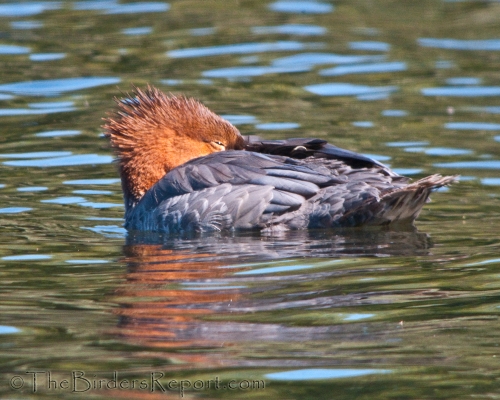 while others were fishing nearby from the water's surface and diving.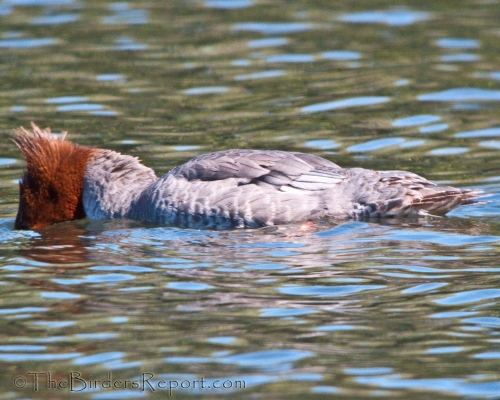 Common Mergansers are a visual pursuit predator, with a slender and serrated bill for grasping prey, primarily small fish, but also aquatic invertebrates (insects, mollusks, crustaceans, worms), frogs, small mammals, birds, and plants.  They forage in bouts of dives separated by inter-dive pauses and probe sediments and underwater stones for prey1.
When at the surface, they swim forward with their head underwater searching for or chasing prey then submerge to capture the item. In shallow water they return to the surface to swallow prey, in deeper water they may swallow fish while still submerged, typically with neck outstretched.  Migrating and wintering flocks of hundreds of birds may forage cooperatively by forming a loose line and driving fish ahead of them1.
The following video shows a female Common Merganser with her brood fishing from the surface and diving for food.
Most of the birds were frolicking and bathing in the water, followed by preening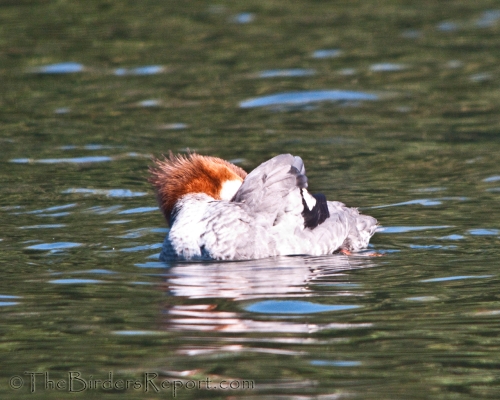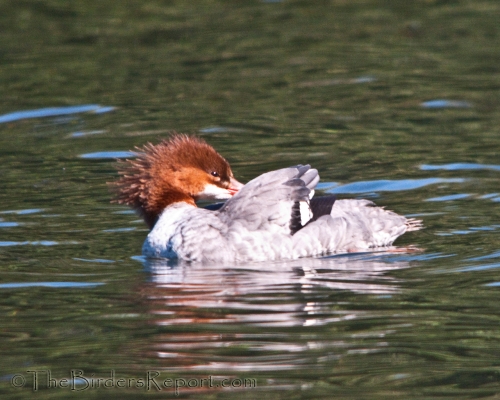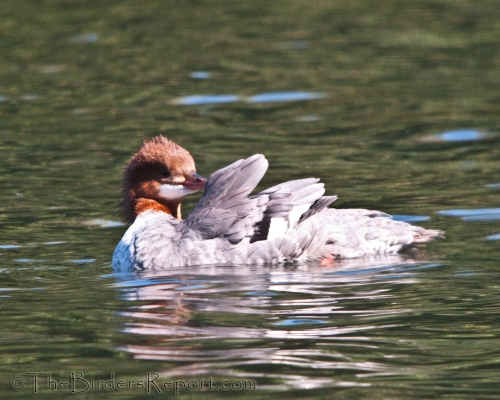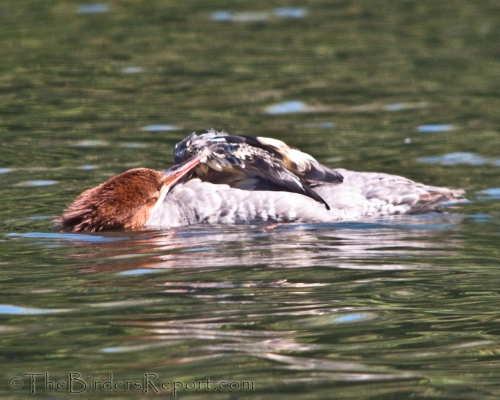 sometimes followed by vigorous wing flapping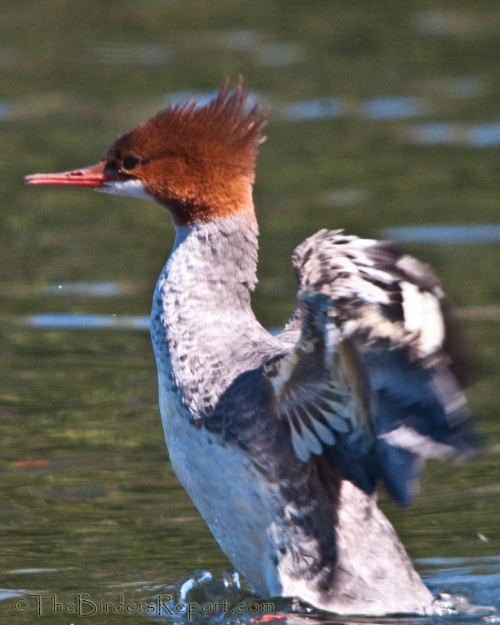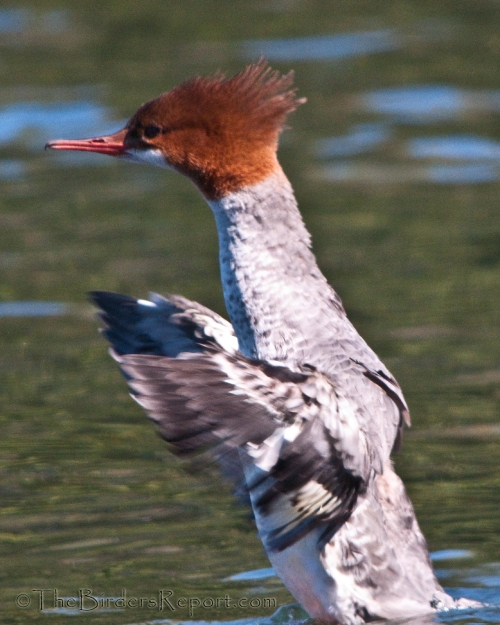 This bird appears to be molting, growing out new flight feathers.  It is very possible that this flock of mergansers could be adults with their juvenile offspring.
It sure was fun watching them fishing, diving, playing and preening.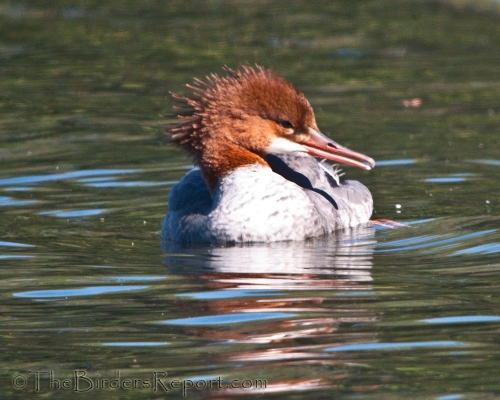 As I was preparing to leave, out of the corner of my eye, I saw a bluish-gray bird with a lot of white flashing.  I only saw it for an instant as it flew across in front of me and was immediately hidden behind a tree.  It was headed for the other side of the river.  I think it was a Belted Kingfisher, teasing me.
Until next time, drop by Birdfreak and check out all the great photos at Bird Photography Weekly.
References: 1 Birds of North America Online