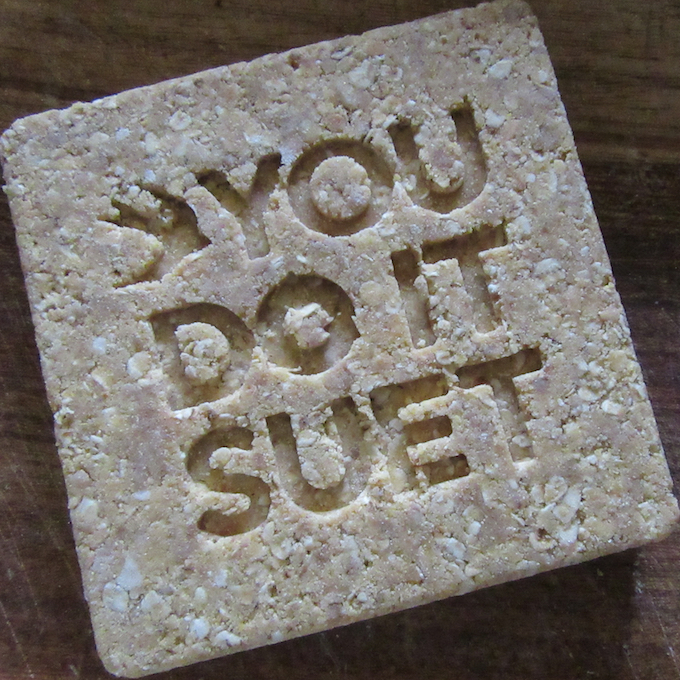 Do you have bird feeders around your home? How about suet feeders? Yes? Well I have a treat for you!
I have discovered a great new product created by Desiree and Josiah Cole. It's called YouDoItSuet®. Like most people who cook meat, I always poured the leftover fat into a metal can and stuck it in my freezer until it was full, then threw it in the trash. This is obviously a waste of good fat that can be made into suet cakes for our birds.
The YouDoItSuet® product is a silicone mold that you can use to store your drained fat in the refrigerator or freezer (I store mine in the freezer) until you have enough to make a suet cake. You can make the suet cake right in the mold or, as I did, add the fat from my bacon, sausage, hamburger and other cooked meat to some suet I had stored in the freezer to make a larger batch. Then I filled my YouDoItSuet® molds and stored them in the freezer.
Once the suet is frozen it can be removed from the mold which is now ready to store your excess fat again! Place your freshly frozen suet cake in a plastic bag until you're ready to place in your feeder. The mold can be hand washed and it is also dishwasher safe.
Living in Northern California sometimes temperatures get over 50° in the winter so I have to make N0 Melt Suet. The ridge on the inside of the mold holds 1 1/3 cups of liquid so I can follow my recipe by mixing up a batch when the mold is a little short of the ridge line, or increase each of the recipe ingredients by 1/3. The YouDoItSuet® website has several recipes you can try out as well. Here is a video of the product.
Now for the best part of this post, Desiree has agreed to give all of you, my readers, a discount coupon for her superior product! After ordering whatever you want at the "You Do It Suet" website, put in this discount code TBR2OFF in the box on the checkout page for two bucks off the regular price! Enjoy!