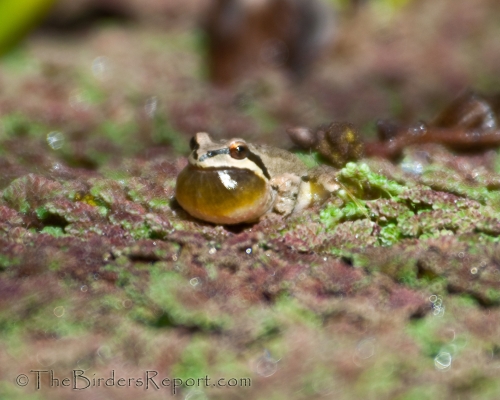 Sierran Treefrog Calling photos by Larry Jordan
I am celebrating "Save The Frogs Day" with some photos from the water feature in my backyard.  This a Sierran Treefrog, formerly known as the Pacific Treefrog, is the most commonly heard frog in its range1.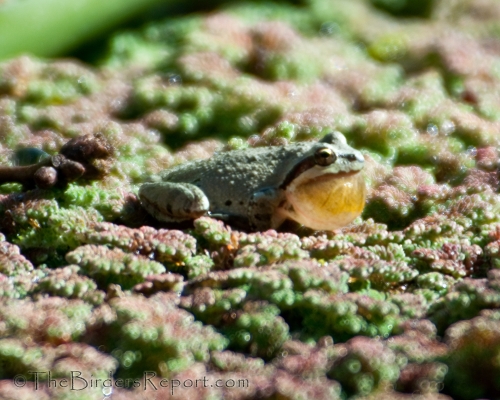 These little frogs show up at my pond every Spring and serenade us every evening.  You can see the range map of this frog here.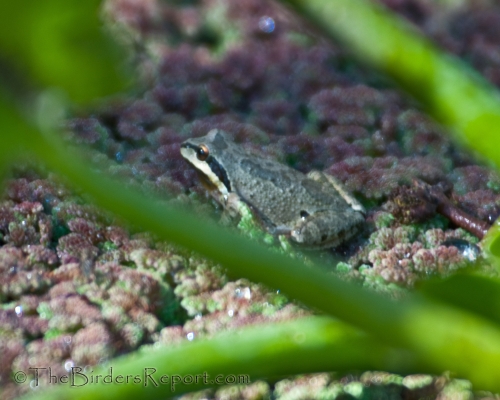 Notice how this frog's coloring looks different in these three photos.  This is because the body color and the dark eye stripe do not change, but the body color can quickly change from dark to light, and dark markings on the back and legs can vary in intensity or disappear in response to environmental conditions1.
I made a video of their calls so you can hear what they sound like when there are a several frogs calling during breeding season.
Please go to "Save The Frogs Day" and see what you can do to help the amphibians.
References:
1 http://www.californiaherps.com/frogs/pages/p.sierra.html