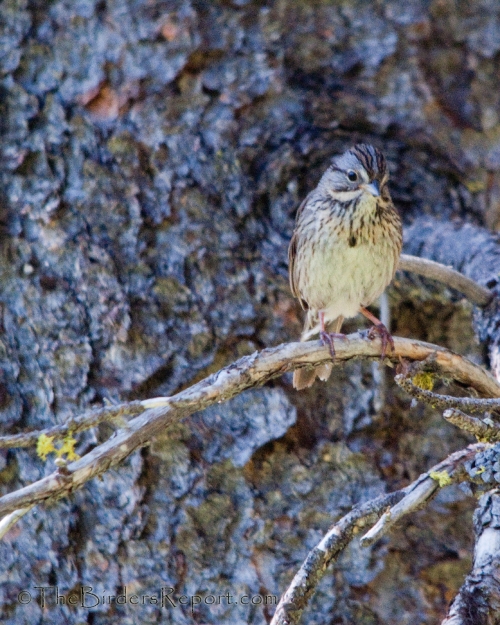 Lincoln Sparrow (Melospiza lincolnii) photos by Larry Jordan
Right up the road from our group campground (Lost Creek ) at Lassen Volcanic National Park is Summit Lake.  We took a hike around the lake Sunday before heading up to the summit.  It wasn't very birdy but among the few birds seen was a Clark's Nutcracker which I didn't get a photo of, and this Lincoln Sparrow (Melospiza lincolnii) singing it's heart out.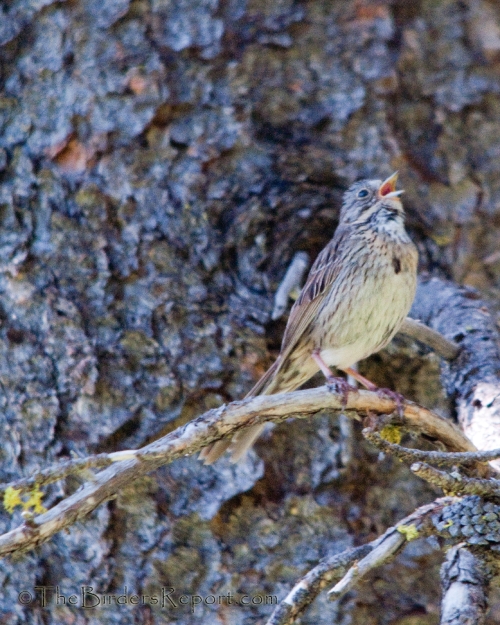 They have a beautiful sweet, gurgling, wren-like songThey can be distinguished from other sparrows by their broad, buffy chest band with fine, black streaking continuing down the flanks, contrasting with their white belly and throat.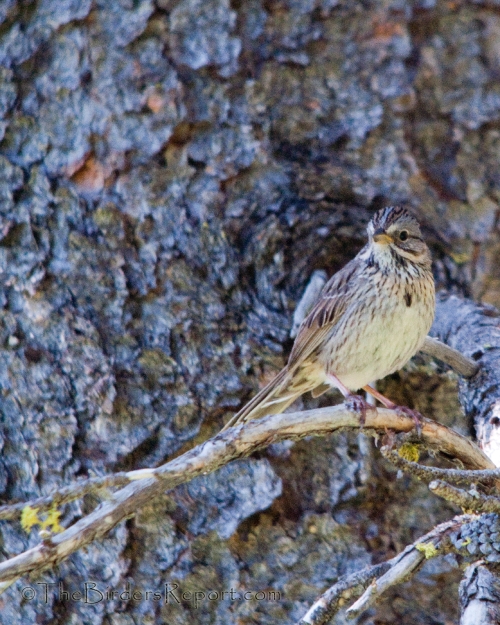 They also sport a buff colored mustache and a narrow whitish eye-ring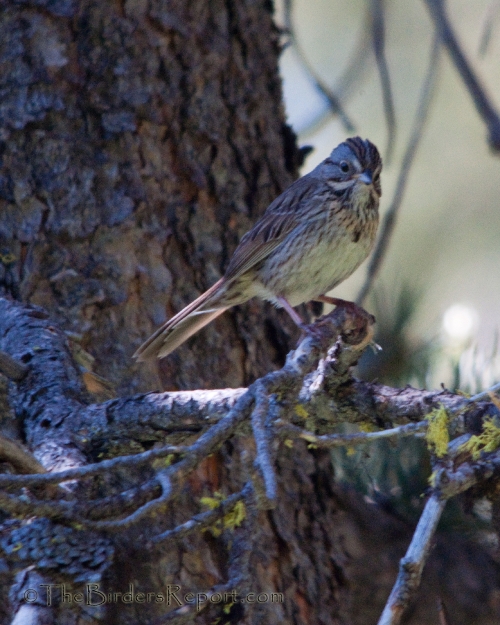 But that song, it's distinctive!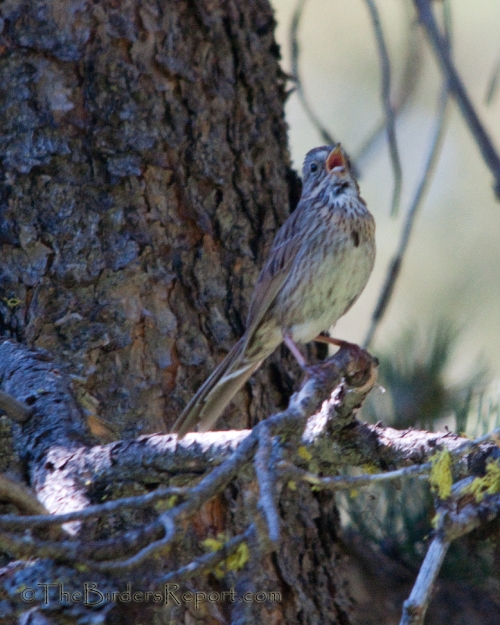 If you want to see some cool birds from around the world, check out World Bird Wednesday!