Lazuli Bunting Male (Passerina amoena) photos by Larry Jordan
The weather has been strange this year to say the least.  Here in northern California we are just now getting temperatures in the eighties and the rain is subsiding.  I don't even know if the weather has anything to do with it but we have seen a major influx of Lazuli Buntings (Passerina amoena) recently.
The female is not as flashy as the male but is beautiful in her own right.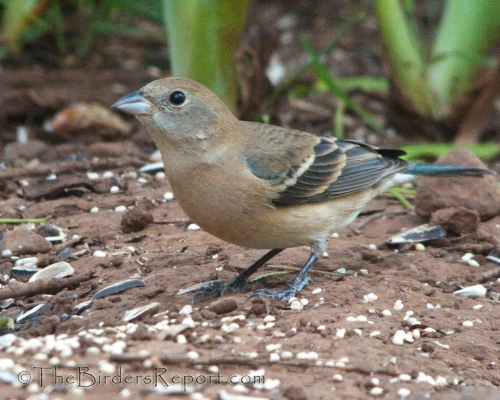 A friend and fellow Audubon board member lives about twenty miles from me, at a slightly higher elevation, and told me she had a flock of Lazuli Buntings visiting her yard. She invited me over to photograph these beautiful birds and this is the result.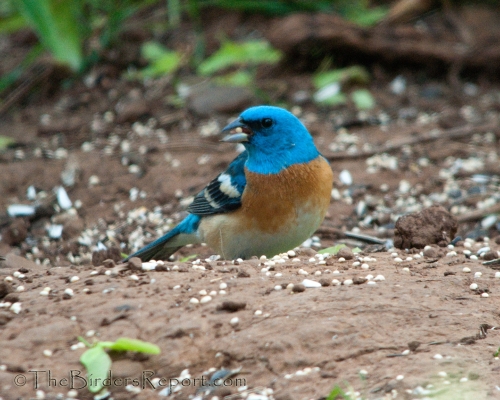 The male has the intense turquoise blue plumage, aptly named after the semi-precious gemstone Lapis Lazuli.  Note the black upper mandible in contrast to the pale blue lower mandible.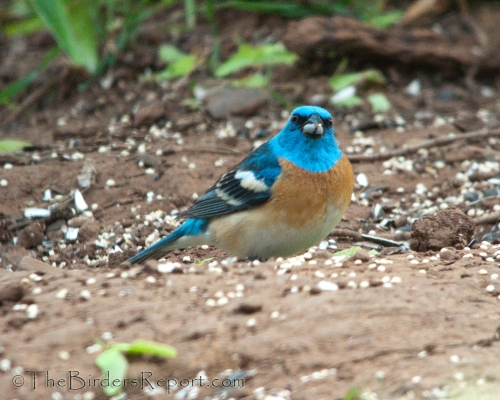 This is most likely a yearling male. The male Lazuli Bunting doesn't reach his full brightness of plumage until he's at least two years old. Note the brown feathers on his nape and back and the buff tips on his greater coverts.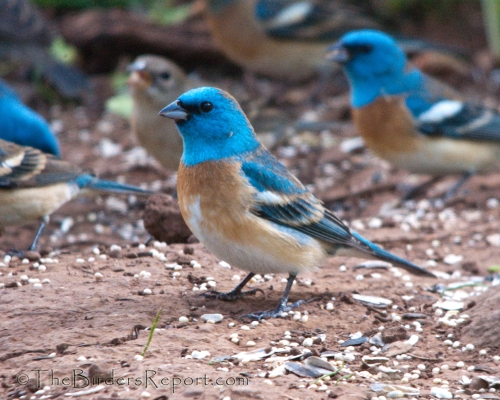 Here you can see an even younger male behind him.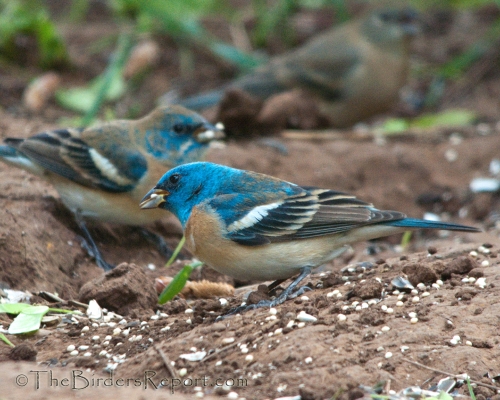 And a mature female in the background of this photo.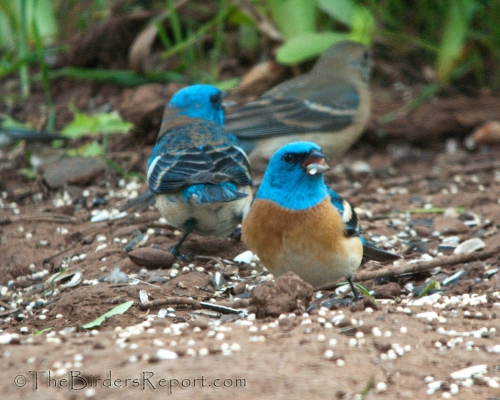 If you love wild birds and you want to see some great bird photos from around the world, you have to check out World Bird Wednesday and join in the fun!