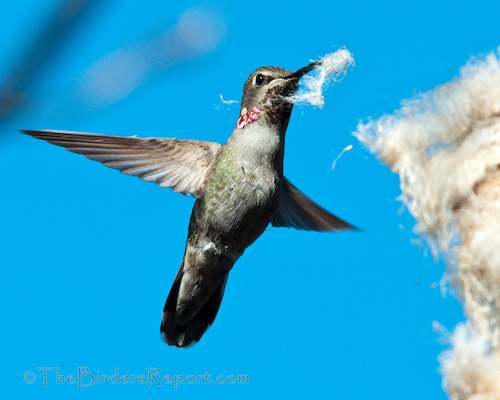 Anna's Hummingbird (Calypte anna) photos by Larry Jordan
I missed the first day of the Great Backyard Bird Count (GBBC) because I had to work on Friday 🙁 But I had Monday off for President's Day 😀
Guess where my Great Backyard Bird Count took place? That's right, in my backyard. I had a total of 21 species including two female Anna's Hummingbirds collecting nesting material (click on photos for full sized images) and one male perched at the top of an oak tree looking out over his domain.
There were Western Scrub-Jays a plenty, I counted seven at one time.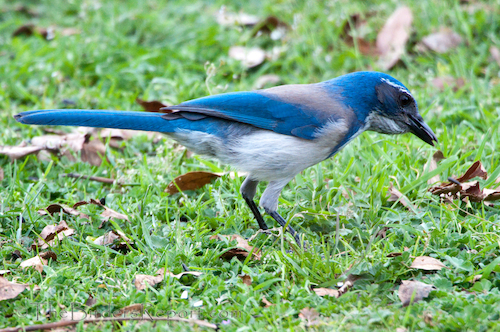 Western Scrub-Jay (Aphelocoma californica)
Acorn Woodpeckers abound in my area though my high count in my yard this weekend was only four.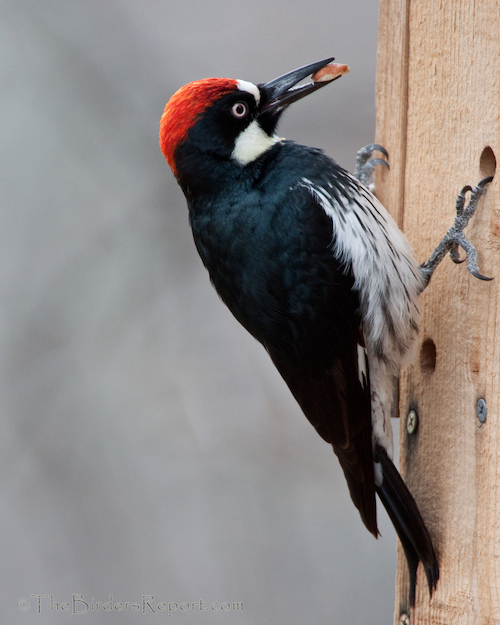 Acorn Woodpecker Male (Melanerpes formicivourus)
The second highest count was for Lesser Goldfinches at 26.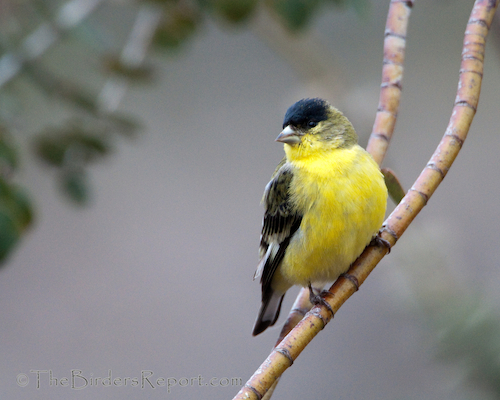 Lesser Goldfinch Male (Carduelis psaltria)
I had probably more Purple Finches in my yard this weekend than ever before. I took this shot of the female, that doesn't get as much glory as the more brightly colored male of the species, as she came out into the open.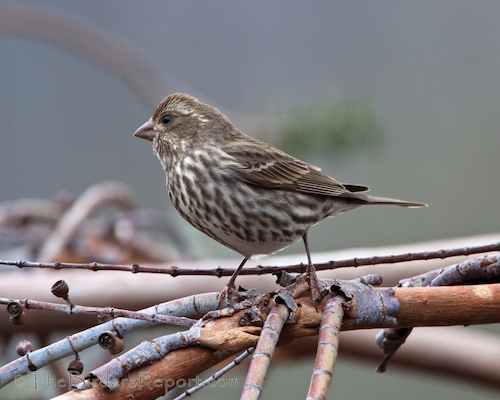 Purple Finch Female (Carpodacus purpureus)
This Nuttall's Woodpecker was being very cagey and I never got a good photo of him but I was just glad to have him on my count!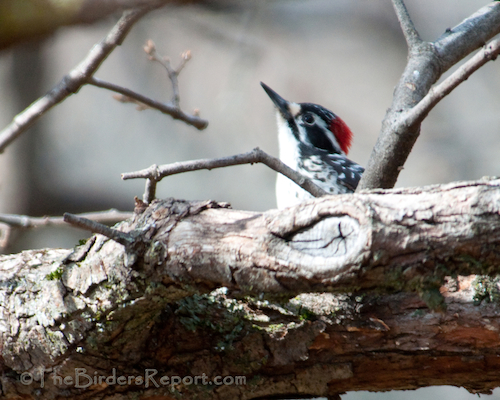 Nuttall's Woodpecker (Picoides nuttallii)
Of course this time of year, the Dark-eyed Juncos, also known as snow birds to some, travel in large flocks. I had only 36 as a high in my back yard when I did my count. There were a lot more out of my sight!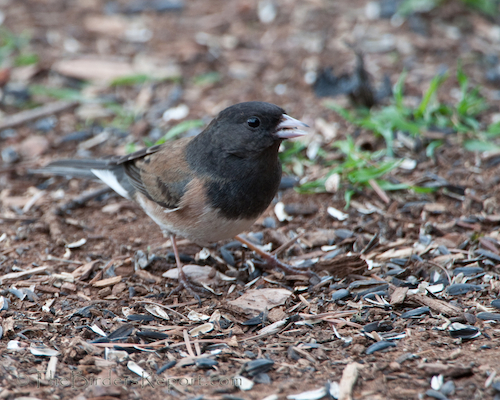 Dark-eyed Junco Male (Junco hyemalis)
Here's my list for the three days I was able to count:
Turkey Vulture
Red-shouldered Hawk
Eurasian Collared-Dove
Mourning Dove
Anna's Hummingbird
Acorn Woodpecker
Nuttall's Woodpecker
Northern Flicker
Western Scrub-Jay
Oak Titmouse
White-breasted Nuthatch
Ruby-crowned Kinglet
American Robin
Hermit Thrush
Yellow-rumped Warbler
Spotted Towhee
Dark-eyed Junco
Purple Finch
House Finch
Pine Siskin
Lesser Goldfinch
Good birding! I hope you all had a wonderful weekend. If you want to see more birds form around the world, check out World Bird Wednesday!