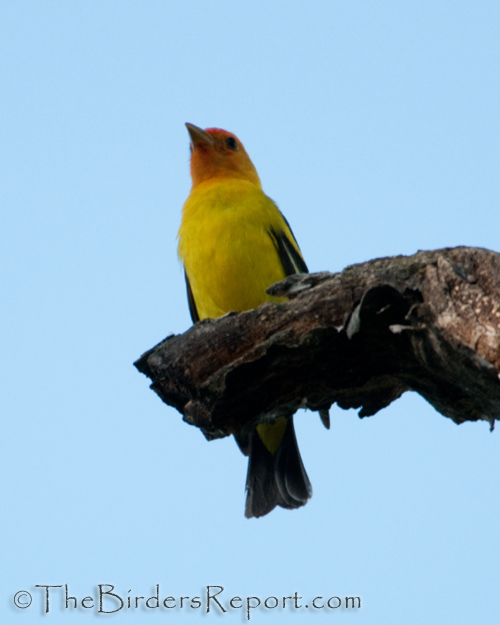 Western Tanager photo by Larry Jordan
AUDUBON ACTION ALERT!
Our most beloved songbirds are in trouble. More than 300 species of neotropical migratory birds, such as Western Tanagers, Wood Thrushes, and Bobolinks, travel thousands of miles between Latin America and the Caribbean to their northern breeding grounds. These birds are facing an increasingly complex range of threats—habitat loss, invasive species, avian diseases, and a changing climate.
We can help: The Neotropical Migratory Bird Conservation Act Grants Program is an innovative, cost-effective approach to bird conservation, supporting projects to benefit bird populations and their habitats, research and monitoring, law enforcement, and outreach and education throughout Canada, the US, Latin America, and the Caribbean. But right now, this program can only support a fraction of the projects in need of funding.

E-mail your members of Congress and urge them to cosponsor legislation to reauthorize this vital program with increased funding.
By their very nature, migratory species are a symbol of the need for international efforts in nature conservation. To safeguard the future for Neotropical migratory birds, protections must be in place at every stop along their migratory routes. The Neotropical Migratory Bird Conservation Act builds critical links between conservation efforts here in the U.S. and those of our conservation partners in Latin America and Canada.
Momentum is building in Congress to give a much-needed boost to this program, but your elected representatives need to hear that protecting migratory songbirds is important to YOU, their constituents.

Please write to your U.S. Representative and Senators today.
Please take just a few minutes to send a letter to your congressmen and women.  It's a very simple process that goes a long way for conservation.