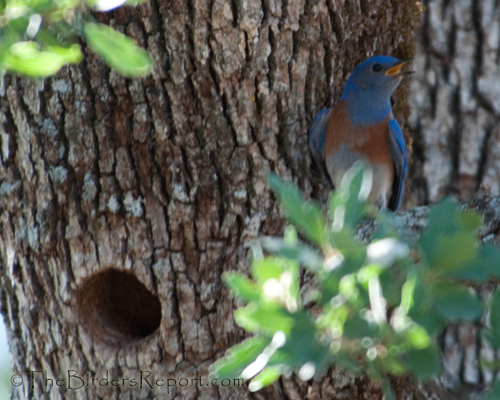 Western Bluebird At Tree Cavity Entrance photos by Larry Jordan
While monitoring my Bluebird Trail at Lema Ranch, I see all kinds of birds and discover many nesting birds in the Spring and early Summer.  This day there were several male Western Bluebirds exploring this oak tree which had three perfect nesting sites within four feet of each other!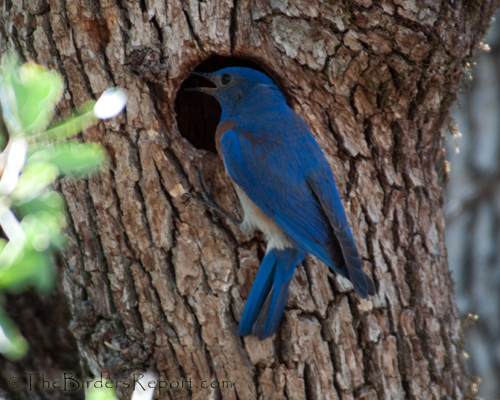 Sometimes it's hard to compete with mother nature for housing for these beautiful birds, but they can always benefit from more choice breeding sites.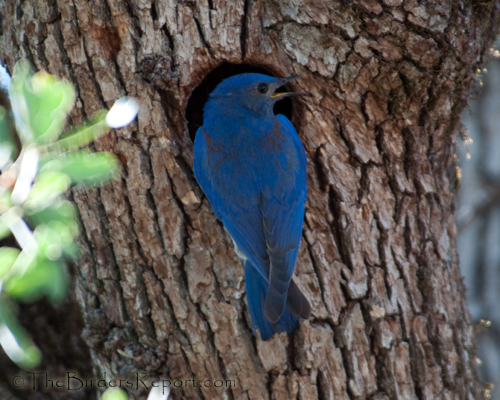 If you are interested in starting your own Bluebird Trail, please check out this monitoring guide and watch my video on setting up a trail.  It is lots of fun to watch birds as they mate, build their nests and raise their young but it takes some dedication.  Make sure you make time for your new adventure, should you decide to monitor nest boxes.
While you are setting up your Bluebird Trail, make sure to check out the other great Camera Critter posts!