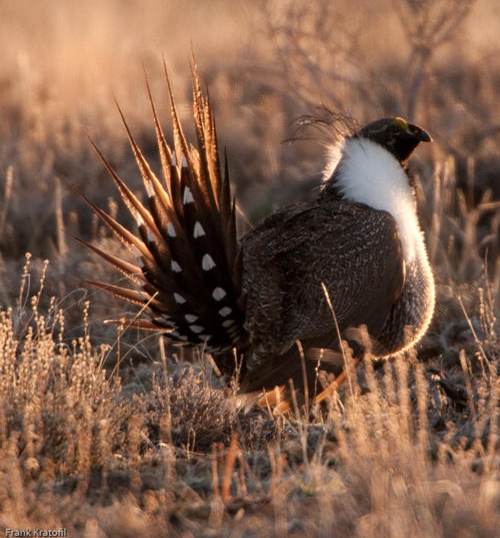 Sage Grouse photos by Frank Kratofil
Newly announced changes to United States Bureau of Land Management (BLM) leasing policies offer enhanced protection for the Near Threatened Sage-grouse Centrocercus urophasianus, and an innovative model for wildlife-friendly energy development.  "This is a landmark decision for wildlife, and for the return of sound science to federal policymaking, showing that we can have energy development and protect vital habitat at the same time", said Brian Rutledge, Audubon Wyoming's Executive Director, and a key proponent of the core area approach.
The Greater Sage-grouse is North America's largest grouse, inhabiting areas dominated by large sagebrush in the Western United States and Canada.  They are renown for their spectacular breeding displays, caught on camera by my good friend Frank Kratofil.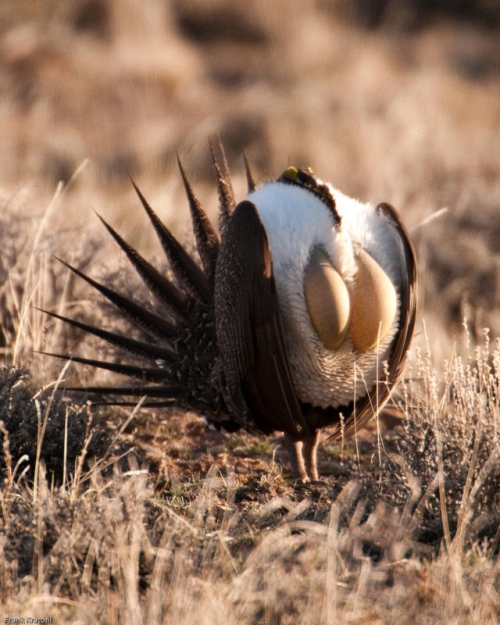 Like many other animal species, the decline in Greater Sage-grouse numbers are attributed to habitat loss and degradation (see the post on Burrowing Owls).   If we are serious about helping these species in trouble and developing clean, renewable energy at the same time, the wildlife friendly model offered by the United States Bureau of Land Management may be one of the solutions.
Read the full report at BirdLife International.  Thanks to my friend Frank Kratofil for allowing me to use his beautiful shots of this magnificent bird.