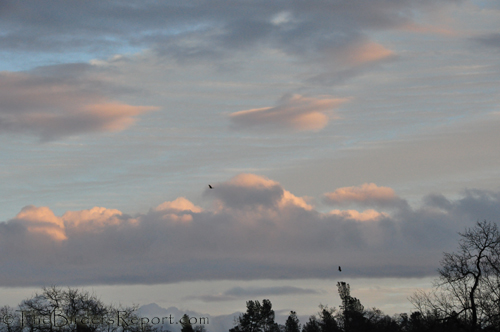 Turkey Vulture Sunset photo by Larry Jordan
There were multiple layers of clouds this day last week with several different type of clouds evident in the evening sky.  I enjoyed the pastel colors of pinks and grays with pieces of bright blue peeking out occasionally and several Turkey Vultures enjoying the thermals.
You can see more great sky photos by going over to Skywatch Friday!