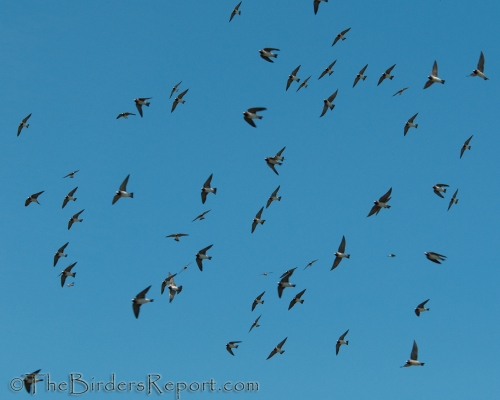 Cliff Swallows Feeding Near Singer Creek Bridge photos by Larry Jordan
I travelled to Chico yesterday to check on our Burrowing Owl that moved into the artificial burrows we installed last month.  I didn't see the owl on this trip but I found a large flight of Cliff Swallows feeding at Singer Creek bridge where we had seen another Burrowing Owl last month.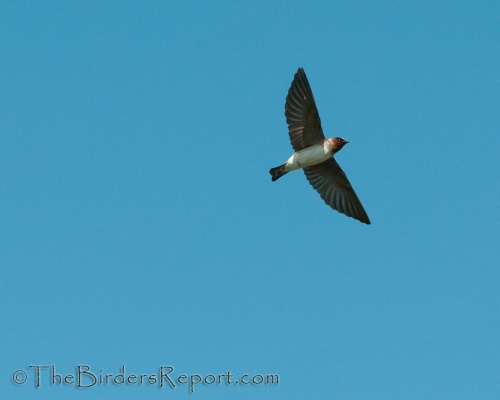 These birds are amazing to watch as they feed, on the wing, in groups sometimes numbering in the thousands.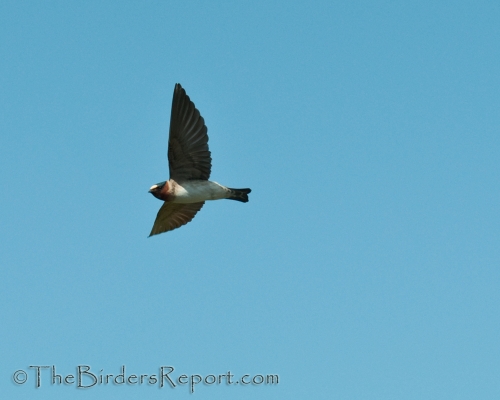 I recorded a video this morning when I found another flight of Cliff Swallows at a bridge near Oak Run.  I wanted to show how fast these birds maneuver and record their calls as they feed.
Here you can find another video, this one showing the Cliff Swallows building their mud nests that I posted last year when the swallows arrived.
To see more interesting birds, visit Bird Photography Weekly.