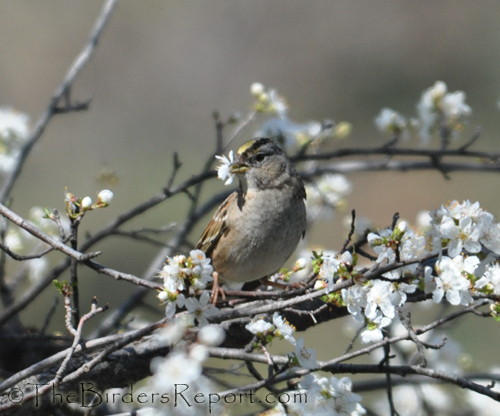 Golden-crowned Sparrow Foraging Flowers photo by Larry Jordan
I watched this Golden-crowned Sparrow eating the seed pods from these flowers during lunch break Friday.  It looks like some kind of fruit tree like an apple or pear tree to me.  If you can identify the tree, please chime in!
To see more great critter images, go see Camera Critters.