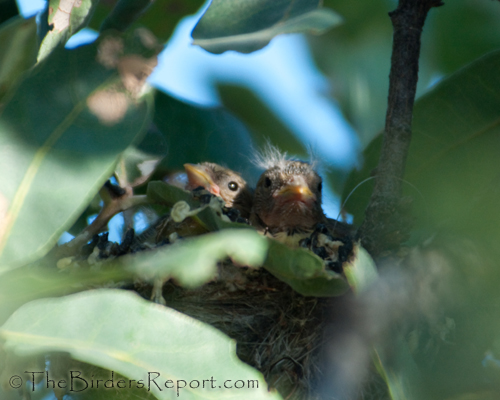 Lesser Goldfinch Chicks Waiting For Breakfast all photos by Larry Jordan
OK, these Lesser Goldfinch chicks are now about 9 days old.  They are beginning to get their colors but you can see they still have some down sticking out of their heads (is that cute or what?).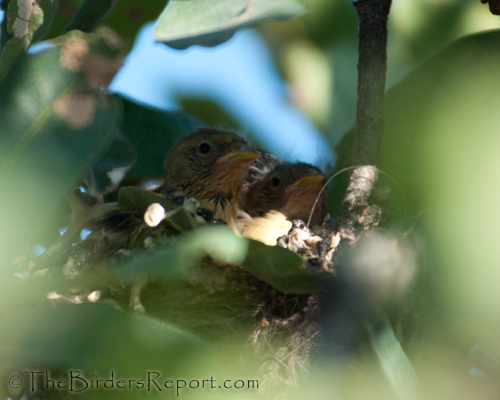 Hey Dad, we're gettin' kinda hungry here…where's breakfast?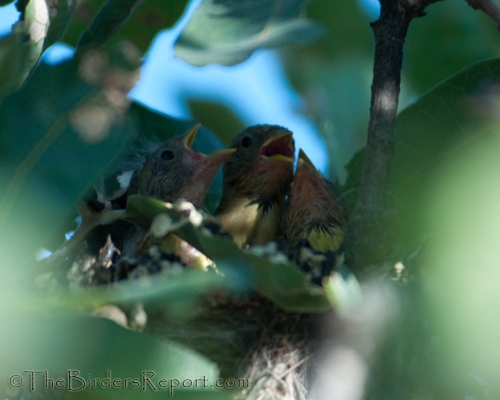 I can hear Dad coming…get ready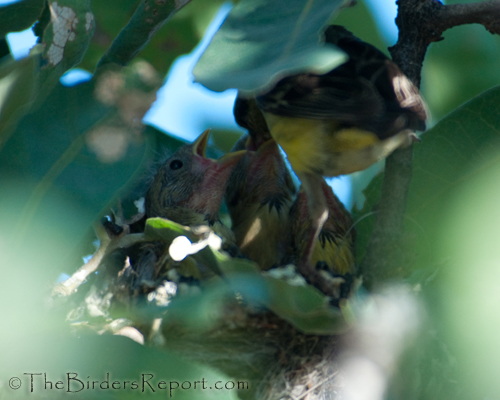 Feed me, feed me first Dad!
At the end of the feeding frenzy (and these feedings only last for 10 to 20 seconds) I was able to confirm that there are indeed four chicks in this brood.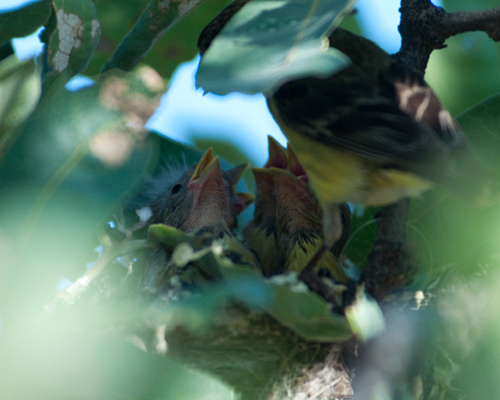 These Lesser Goldfinch chicks should fledge around June 25th.  I hope I can get some photos of their first flights.  According to Cornell Lab, the chicks will perch near the nest for several days after fledging and that would be my best chance to observe this behavior.  Wish me luck!
To see more great bird photographs, check out Bird Photography Weekly!
UPDATE JUNE 23rd: When I went to work this morning there were chicks in the nest and when I came home they were gone.  Goods news: 4 Lesser Goldfinches fledged.  Bad news: I missed it 🙁