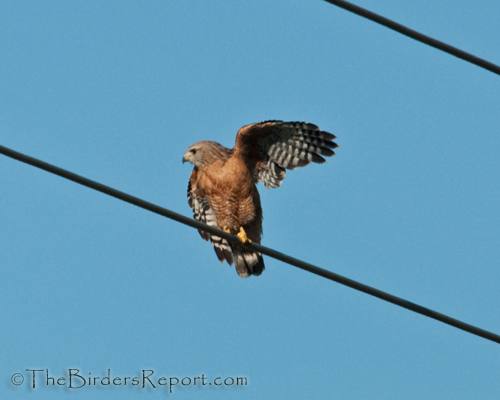 Red-shouldered Hawk Waving photos by Larry Jordan
I'm on my way to work last week and I see a rather large bird sitting on a wire.  As I'm traveling rather fast, I can't identify the bird, so I turn around and slowly drive by to a safe place to turn around and get a better look.  It's a Red-shouldered Hawk waving at me!  Well, she wasn't really waving at me, she was doing a ballet on the high wire.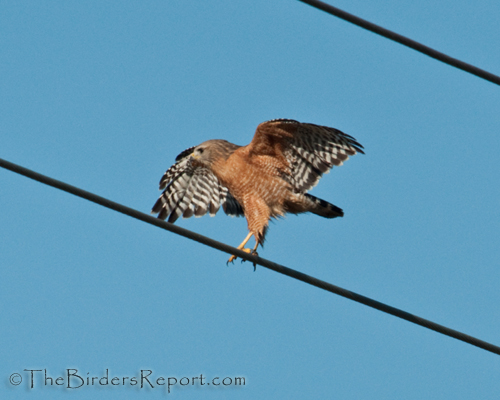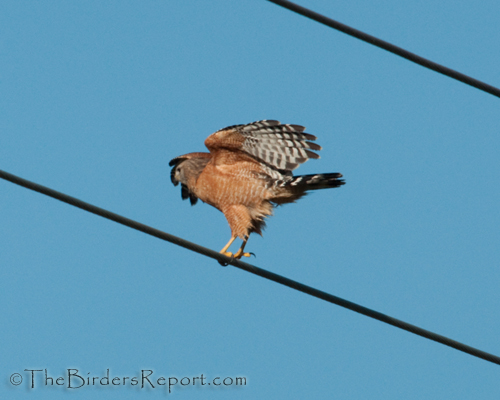 Well, ok, she was turning around on the wire, but it looked like a ballet to me.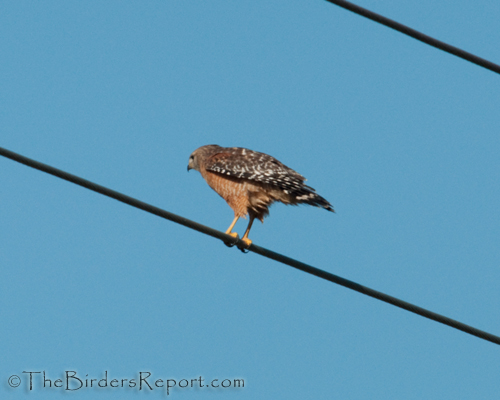 She flew off and I missed getting a decent shot of that but as I continued on to work, around the next turn was, I believe, possibly her mate sitting on a wire.  It could be the same bird, I'm not sure.
But either way, this bird is closer and in better light and I did get a shot of it when it took off in beautiful flight.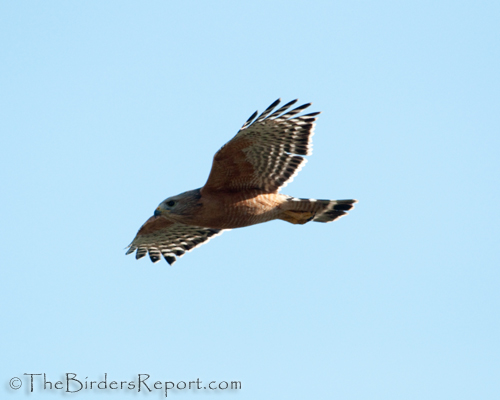 I'm not certain but this could be the pair of Red-shouldered Hawks that I was able to watch nesting last season.  You can read all about them and see photos of the chicks here.  You should also check out all the other great sky photos from around the world at Skywatch Friday!