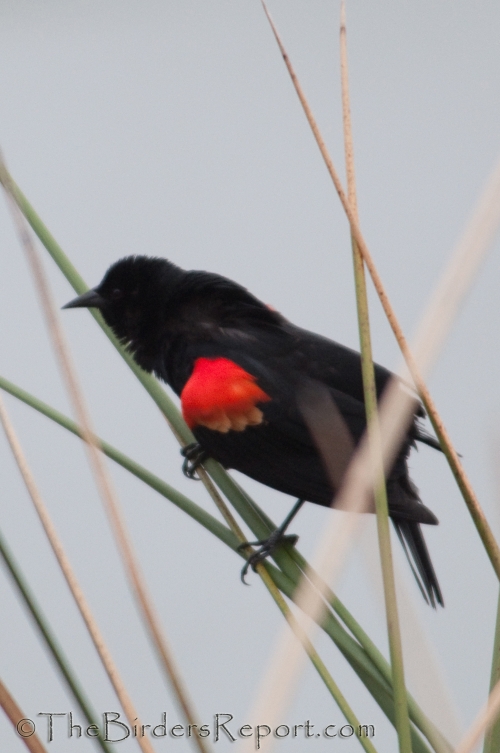 Red-winged Blackbird Just Prior To Singing photos by Larry Jordan
I was fortunate to visit Lema Ranch at a time when the Red-winged Blackbirds were mating and nest building.  The entire time I was watching them, I never saw a female but I witnessed several males defending their territories.  The photo above shows this gent "fluffing up" and showing his epaulets, just prior to beginning his song.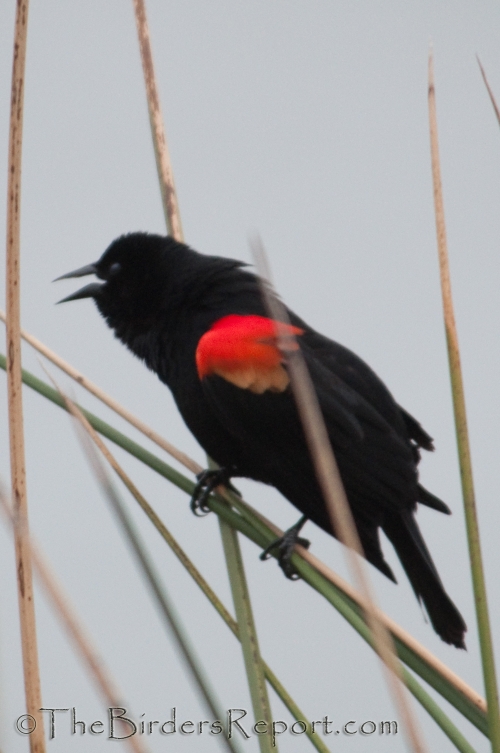 Then they begin singing their hearts out.  It is  a beautiful liquid melody.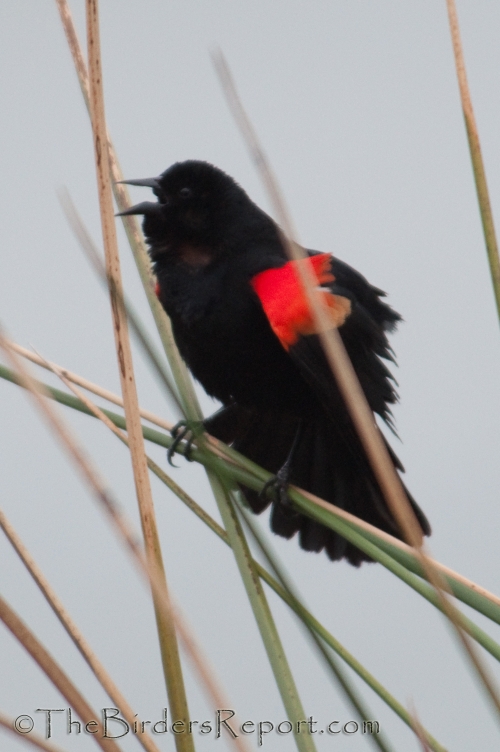 And pretty loud too!
This is what the Red-winged Blackbird's song sounds like.
To see more cool critters, go check out Camera Critters!