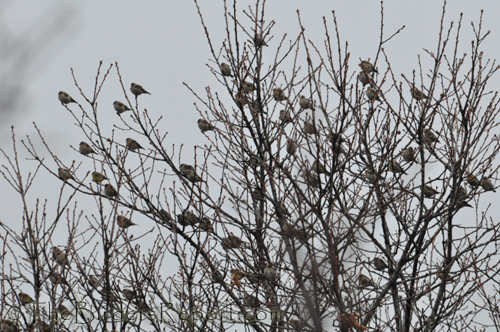 A Flock Of Finches Gather In An Oak Tree photos by Larry Jordan
So I get up early, as I always do, walk out on the back porch to greet the day for my first counting day of the Great Backyard Bird Count, and what do I see but trees full of birds!  Hundreds of finches do I see!  Lesser Goldfinches, House Finches, Purple Finches and Pine Siskins not only in the trees but flying to and fro in large flocks.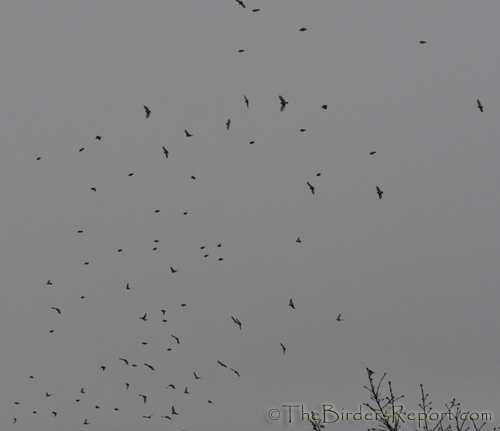 It's Valentine's Day and unfortunately I had to work on the first day of the GBBC so I will begin in earnest on this gray, rainy of and on, day of bird watching and counting.  You see I filled up all the bird feeders when I got home from work Friday as they had been ravaged over the past couple of days with the return of cold, wet weather (I'm not complaining, we need the rain)!
I was greeted with lots of loud squawking from a group of nine Steller's Jays, the most I've ever had in my yard at one time.  The jays come in and take over the tray feeder while the smaller, less aggressive birds wait their turn, patiently.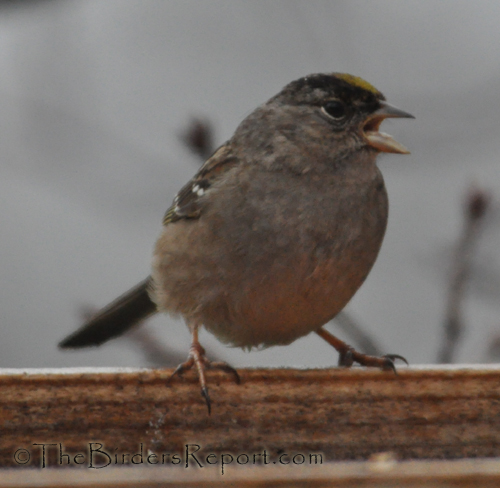 This Golden-crowned Sparrow waited its turn and had a few choice words for the greedy Steller's Jays.  The Golden-crowns were joined in the tray feeder by Dark-eyed Juncos, House Finches, Purple Finches, Pine Siskins, Lesser Goldfinches and, at one point, a Spotted Towhee.  The finches were primarily feeding at the thistle feeders and the sunflower seed feeders which I had to refill by the end of the day.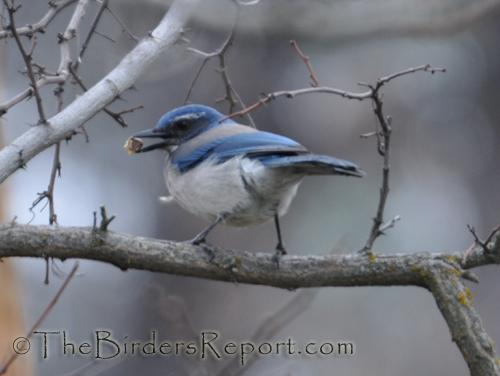 I got a visit from one Western Scrub Jay and one American Robin.  Several Mourning Doves always grace my yard, feeding on the ground below the feeders, then flying up into the trees at the first sign of danger.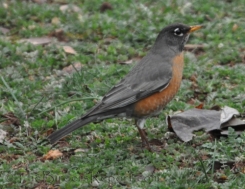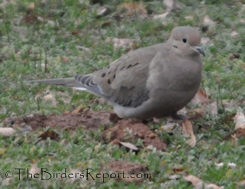 Other birds of note for my first count day were Anna's Hummingbird, Oak Titmouse, Northern Flicker (Red-shafted) and White-breasted Nuthatch.
I'm thinking that I have a break in the rain now so I'm goin to go out and see what's going on today.  Have a wonderful GBBC weekend and I will keep you posted 😉  In the meantime, check out more critters at Camera Critters.