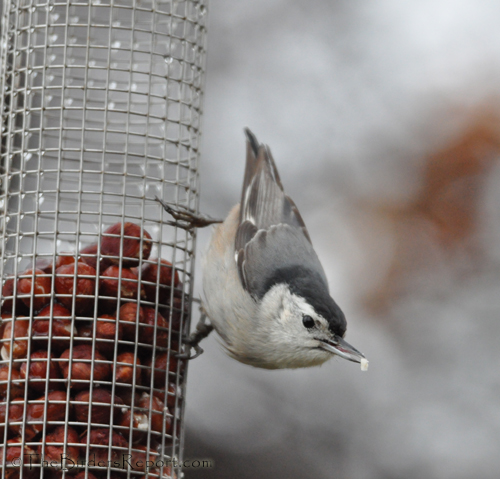 White-breasted Nuthatch At Nut Feeder photo by Larry Jordan
I have  two white-breasted nuthatches that visit my feeders regularly.  I am hoping that they are a pair and will stay to nest in one of my nest boxes.
Since this is the final day of the Great Backyard Bird Count, I wanted to show how much fun backyard birdwatching can be.  Just look at this cute little guy.
Go see some more inspiring bird photos at Bird Photography Weekly and send in some of yours!