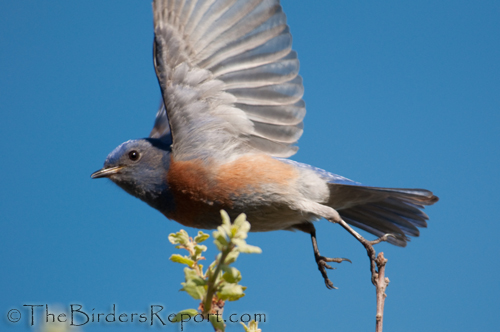 Western Bluebird Taking Flight all photos by Larry Jordan
Spring is definitely here. I have been hearing Ash-throated Flycatchers singing in the morning for the last few days!  What a beautiful sound.  One of my Oak Titmouses hatched young a couple of weeks ago and I have three more brooding (photos to come later I'm sure).  And Western Bluebirds are beginning to hatch!  Below is a typical pose for the male bluebird as he claims a birdhouse.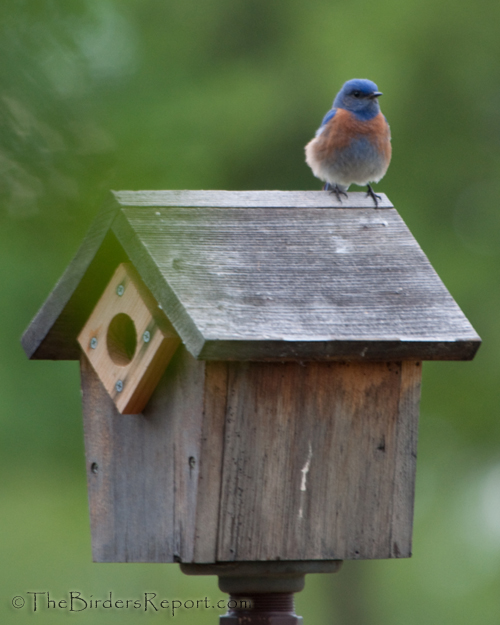 Once the pair decides on a home, they will take 2 to 6 days to build a nest and begin laying an egg a day, usually laying a total of 4 to 7 eggs in the first clutch.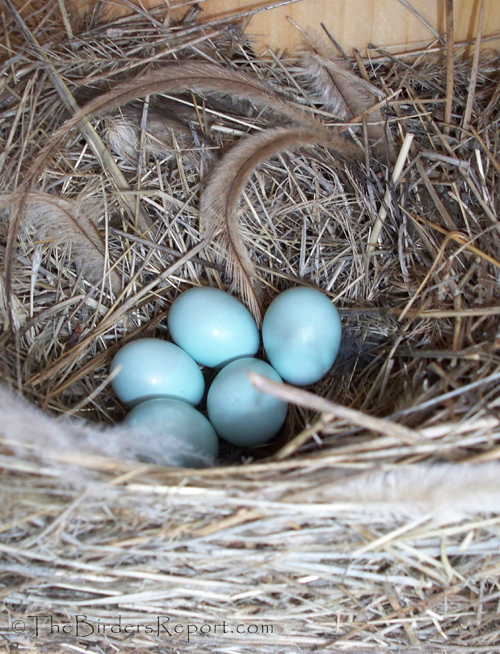 The Western Bluebird incubation time is usually 12 to 14 days.  Here are a couple of photos of some 3 or 4 day old chicks.  Aren't they cute?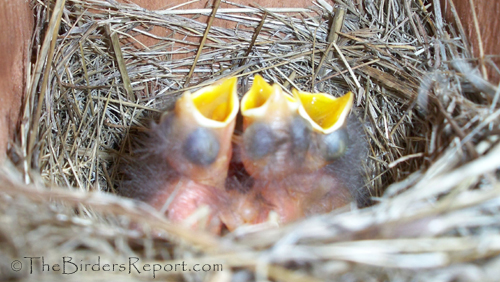 These bluebird chicks are nearly naked having just a bit of fuzzy down, and their eyes are still closed.  In the photo above, they thought I was one of the parents bringing food.  The other nestlings below must have recently eaten and look like they may be sleeping.  Notice that some nests may have several feathers in them and others none.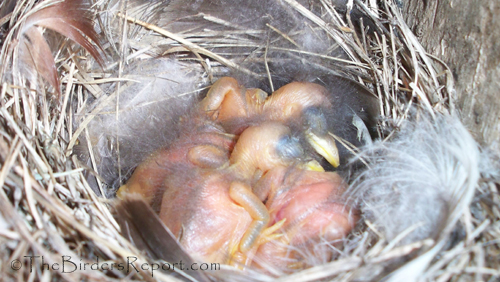 I will keep you updated on all of my cavity nesters in upcoming posts.  Make sure to check out my page on Egg and Nest Identification in the right side panel.  And be sure to go to Skywatch Friday for more great skywatch photos.