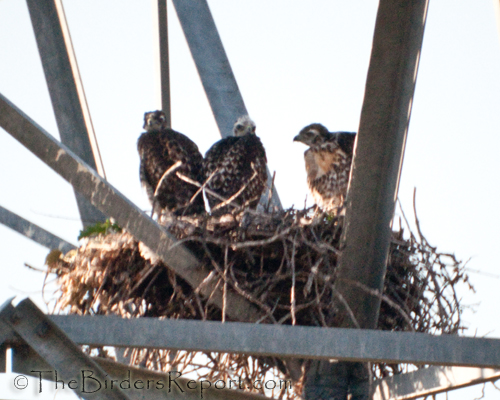 Red-tailed Hawk Chicks all photos by Larry Jordan
These Red-tailed Hawk chicks known as eyasses (pronounced eye-ess-ess) are now about six weeks old.  They should begin short training flights very soon.  You can see by this photo that they are fully feathered, with the youngest one having some down still on its head.
The Red-tailed Hawk is the most common buteo in North America.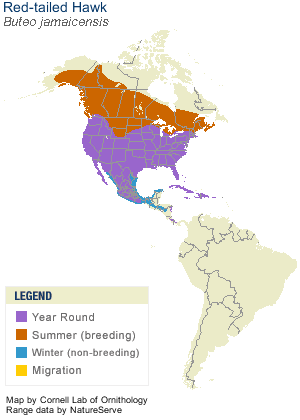 Map courtesy of Cornell Lab of Ornithology
The easiest way to identify the adult Red-tailed Hawk is to see the red or rufous tail as they turn while soaring.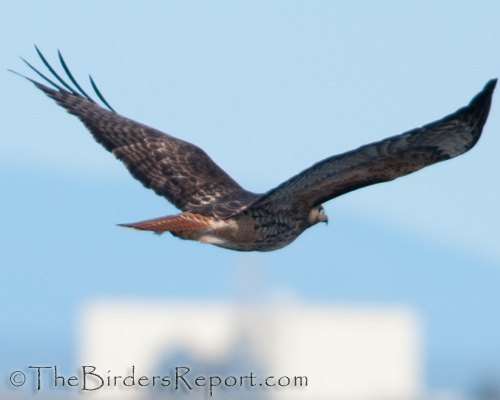 From below you can identify even the juvenile Red-tailed Hawk by the dark patagial bar at the fore edge of the wing.  The red tail is the only hawk with this dark leading wing edge between its shoulder and wrist.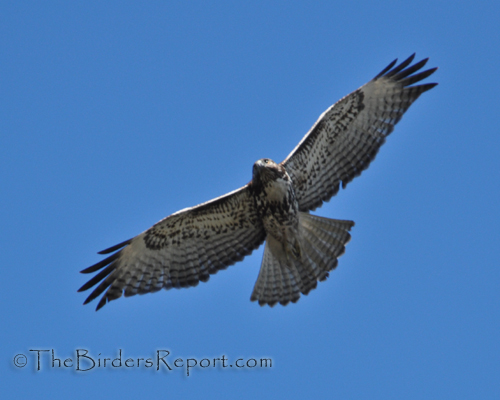 Enjoy the other great Skywatch Friday posts!